Welcome to this week's Share It Sunday!
Have you begun adding autumn touches around your home yet? I'll be honest. I have not, but I hope to begin soon. For the last couple of weeks, we've been hit by various germs and bugs in the Rosey home. It's not been so Rosey. However, I do think my "mom protective shield" continues to be in full force, because I have not gotten sick. Did I just jinx myself? I hope not.
My friend Sondra participated in A Festival of Fall home tour. In the tour, there were fall crafts, recipes, home decor and more. It's worth taking a peek for inspiration. , consisting of 25 blogs and a different focus each day. Sondra decorated a fall mantel and made this twine pear. You'll never guess what's underneath the twine – a truly bright idea!
You were very crafty this last week! We loved your creativity and we are featuring several today.
First is a pretty Burlap Fall Table Runner from So Much to Make. I really love how she made the cut outs and filled them in with contrasting burlap. SO FESTIVE!
We have these awesome Easy Fall Pillow covers from My Pinterventures. You won't believe where she got the applique for each one! CHIC IDEA!
I think these Halloween Tea Towels from Home Made Interest are terrific! They give a simple tutorial, so you can make them too. SPOOKY FUN!
Not to be outdone by crafts this time were the recipes! We sorted by most clicks because there were just too many yummy ones to narrow it down! Here are two that were clicked most often:
Pumpkin Glazed Donuts from Walking on Sunshine I love everything pumpkin and I'm sure my family will love these too. HOORAY FOR PUMPKIN!
Pumpkin Lasagna from OMG Chocolate Desserts totally intrigued me. She certainly knows how to make dessert! I'm dying to try this. PLEASE PASS THE FORK!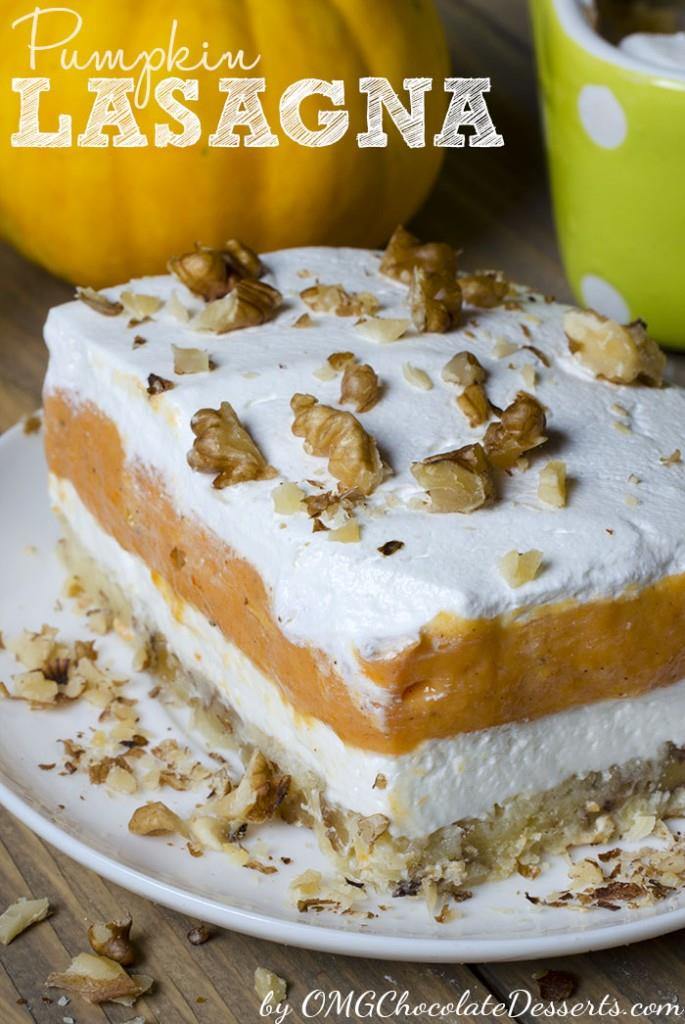 If you were featured, we'd love it if you'd grab this button for your page.
We hope you enjoyed last week's features and spotted something you want to make yourself! Now it's your turn to show us what you've got!
Here's the information on Share it Sunday:
Just a quick reminder…
Share It Sunday goes live on Saturday at 8pm CST and the link stays open until Tuesday at midnight. Please share your best home decor, DIY, craft, recipe or inspiring idea. The party is hosted by three bloggers, which means your links are seen by three times as many people. Show some host love by stopping by our blog, Facebook, Pinterest, Instagram, Twitter and
Google+ pages to like, follow, pin, etc. We will do the same for you too.
BLOG | FACEBOOK | PINTEREST | INSTAGRAM | TWITTER | GOOGLE +
BLOG | FACEBOOK | PINTEREST | INSTAGRAM | TWITTER | GOOGLE +
BLOG | FACEBOOK | PINTEREST | INSTAGRAM | TWITTER | GOOGLE +
These are some Share It Sunday suggestions:
We want to see your favorite home decor, DIY, craft, recipe, and inspiring idea. No Etsy, online stores, link parties or giveaways please.
We want to see your new content only. Please don't link the same thing twice!
Share more love by visiting two links above your link and comment please.
By linking up to Share It Sunday you give the blog hosts the right to feature one of your photos on all of our blogs.
Though not mandatory, we'd love it if you would link back to us on your blog!
Please grab this button for your blog!…
Also, be sure to 'like' the Share It Sunday Facebook page, so you are sure to see what's happening, when the party is live and whether you've been featured.
Let's get this party started! Have a great week!!